Established in 1963 by Colin Hyde, Hydor initially imported fans for poultry applications.
Hydor has always been proud of its history and now, as always, Hydor products feature the attention to detail you would expect – all drawn from the company's philosophy of designing around the customer's specific requirements.
1963
Hydor Ventilation was established by Colin Hyde in North Baddesley, having identified a niche in the market for quality British made products manufactured to meet the specific needs of agricultural applications.
Initially importing 2 speed Indola fans from Holland for poultry applications. This was the first of its kind in the UK exploiting the 2 speed feature.
1964
Dennis Far, now Hydor's longest-serving member of staff, joins the company as workshop manager and foreman of the controls panel division.
Amongst Hydor's first customers were some great poultry people including Dale Turkeys, JD Woods, Twiddle Turkeys, Jack Eastwood and many more.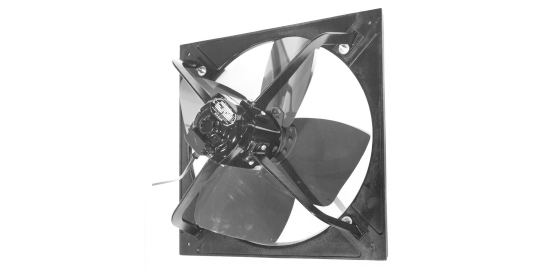 1965
Hydor launched the HP fan – a four bladed unit. This marked a move away from imported fans to supply completely British built units.
This was one of the most robust products available on the market at the time, some of these units are still in successful operation today.
1965
Hydor worked on the biggest Laying house in England – supplying 24 off 630mm diameter fans. The shed housed 5,000 birds.
1967
Hydor began to focus on the export markets for their products – developing footholds in agriculture in South Africa, Italy, and the Middle East.
1972
Hydor exhibited at The Poultry Show, establishing their name as a leader in ventilation systems for agriculture.
1975
Hydor exhibited at the Tehran show, which was attended by the Duke of Kent. Pictured above are Colin Hyde and Dennis Farr with the duke himself.
1982
The AgriJet Roof Extract Unit was launched to provide a vertical jet extract unit. A revolutionary far-sighted development at the time ahead of regulations. The square design allowed for easy installation in new and existing animal housing.
1983
Hydor celebrates its 20 year anniversary.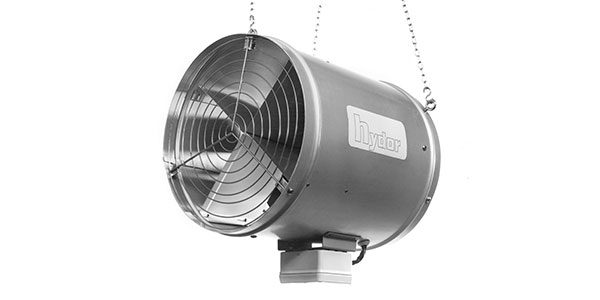 1985
The launch of the Turbulator fan range began Hydor's presence in the horticulture market. Alongside this, Side Wall units were also added to the range.
1987
The Pre-Vent system was developed by Hydor to tackle wider Poultry shed designs. The system pressurised the house from both sides, forcing air in a full 360 degree turn and extracted stale air out of the same side.
The idea was developed from just a rough sketch on the back of the proverbial cigarette packet. The basic design was there providing a great solution to farmers.
1990
The HE fan is launched; a three bladed high efficiency unit, constructed of British sourced components, with a finned cool operating motor.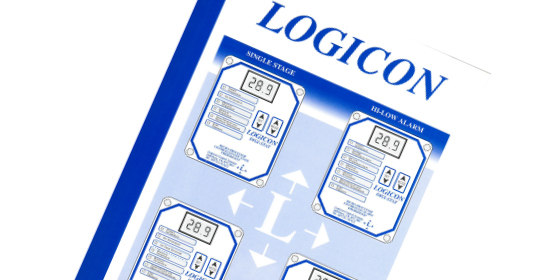 1995
Logicon Control Systems was developed as the electronic specialist arm of Hydor. Initially dedicated to the design and manufacture of the first wave of environment control computers for intensive agriculture applications, including Digital Thermostats for use in conjunction with Hydor products.
1999
A relationship with Rotem Computerised Controllers was developed allowing Hydor to offer a unique package of ventilation and advanced control methods to the UK agricultural market.
2003
Hydor was acquired by Elta Group.
Considerable financial investment and management support allowed Hydor to expand into new markets including industrial and commercial building services and horticulture.
Then Chairman, Ray Ball, was quoted saying to Dennis Farr "Well here we go Dennis. I remember in my early career at GEC, I had this small company which was a thorn in my side, a company called Hydor, and now I own it! Isn't that good?"
2004
Hydor move into new purpose built premises in Downton. Now occupying more than 10,000 sq.ft. Specifically designed around Hydor's forward thinking design and manufacturing approach.
2004
The HV range of high volume/high-efficiency box fans was successfully introduced to the agricultural and industrial market.
2008
Hydor obtained its first BSI quality accreditation highlighting the business's dedication to process and manufacturing quality.
2015
The Hydor brand identity is redeveloped and launched at the Livestock Show.
2015
The Tube Ventilation system is launched for use in dairy applications and quickly delivers proven results in the reduction of pneumonia in calves.
2016
Hydor ASSIST is launched. To ensure that our customers' needs and concerns are addressed as soon as possible, the dedicated Hydor ASSIST team provides specialist support services to poultry farmers.
2017
BSI accreditation is achieved for the Hydor bespoke control panel builds, bringing them in-line with the rest of the product offering.
2018
Hydor celebrates 55 years in business, highlighting our people, customer and project success through social media.
2021
Hydor launch the Agri-Max, our round chimney exhaust fan. Known historically for our square Agri-Jet roof fan, we designed & built our very own round chimney fan to meet the changing needs of our customers.
2021
Hydor becomes a part of EG Agriculture – bringing together the collective experience of six agricultural brands to provide our customers with an effective solution that helps enhance the welfare of animals, plants and people.
2023
2023 marks Hydor's 60th anniversary.